We are a leading manufacturer of Ductile Iron Butterfly Valve in India. Ductile Iron Butterfly Valve is compatible with practically all handles or actuators, with universal seating built in. As the name suggests butterfly valve refers to the wing like the structure of the disc on either side of the valves central stem. Fiksar Valves Mfg provides Ductile Iron Butterfly Valves are available in a wide range and size and also manufactured according to clients requirement. These valves are operated with quarter-turn handle or an automatic actuation system. The Butterfly Valves from Ductile Iron Butterfly Valve have higher ductile rating conforming to the swaying. Iron has similar chemical composition to the one of gray iron but special treatment in the casting process. The raw material selected are according to industrial standards, so product manufactured are of best quality. Our team of experts with years of experience is able to design accurate valves which make our product more reliable. With the usage of latest technology we are able to provide valves which are leak proof, highly durable and best finish. These valves are demanded in national as well as international market.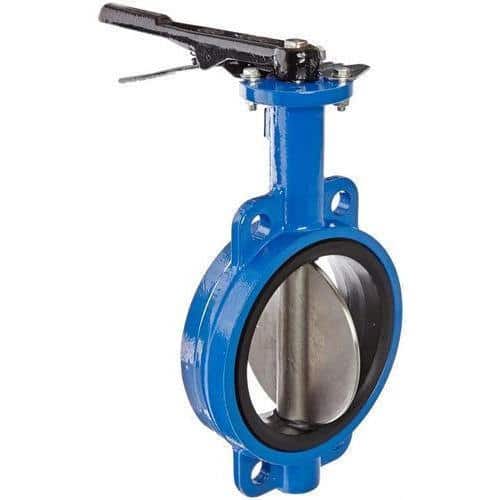 Advantages of purchasing Ductile Iron Butterfly Valve from us:
Products manufactured with the use of latest cutting edge technology.
Premium quality valves of variegated types.
Available at cost effective rate.
End-to-end solution, after sale service.
Precisely designed and innovative products.
Delivery of goods in minimum time.
Integral sealing which avoids any contact between fluid and valve body.
Design allowing perfect adherence to the valve body and perfect tightness to the flanges.
Clamping between flanges does not influence the torque of the valve.
All products are properly treated against corrosion.