Electric Actuated Butterfly Valve uses power to open and close, designed for commercial as well as industrial applications. The design of the butterfly valve makes it faster opening and closing compared to ball valves. A disc is centred in the middle of the valve connected to a rod, extending up to the actuator. The Electric Actuated Butterfly Valve is designed with high quality raw material to meet the expectation of most of the industries. The materials used in manufacturing of these valves are cast iron, stainless steel, carbon steel, ductile iron etc. Materials are selected as per industrial standards, which makes over product more durable even when chemicals or water is passed through it. In manufacturing of Electric Actuated Butterfly Valve India, latest technology is used and designed under the guidance of team experienced in this field. Fiksar Valves Mfg provides various range and sizes of Electric Actuated Butterfly Valve, also provide customized valves as per the requirement of industry. Our products are demanded in domestic as well as international market for its quality and best after sale services.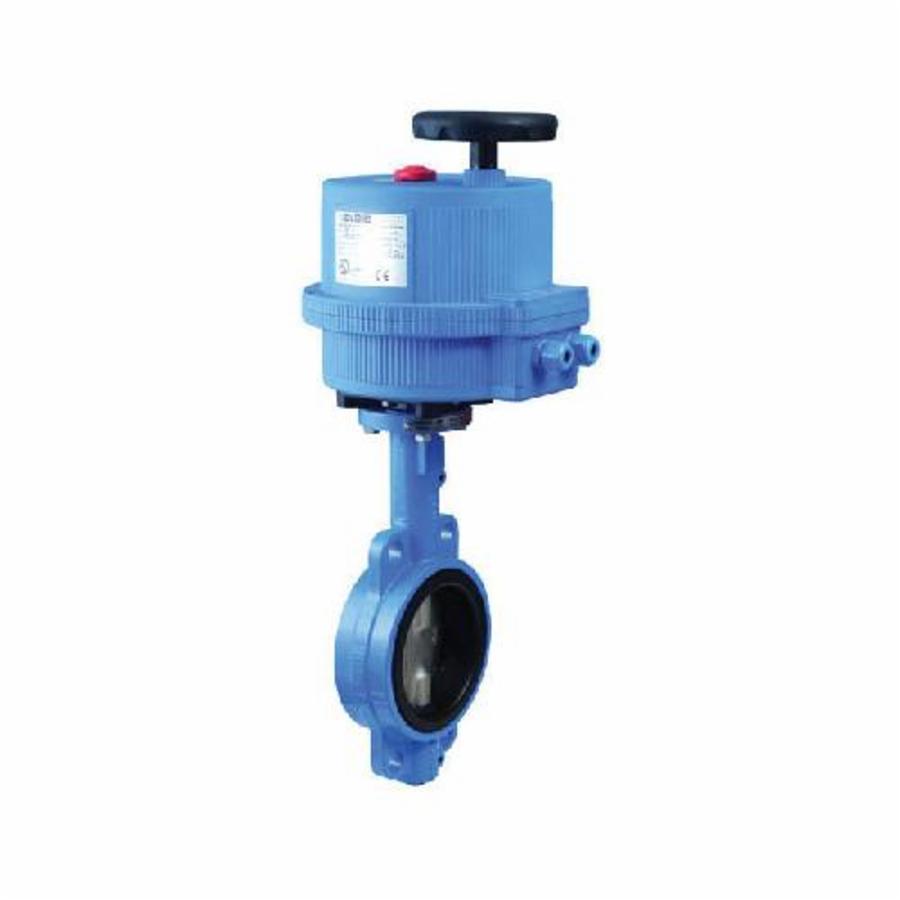 Advantages of purchasing Electric Actuated Butterfly Valve from us:
Sturdy and robust manufacturing.
Excellent performance in severe conditions of corrosion, abrasion and temperature fluctuation.
Integral sealing which avoids any contact between fluid and valve body.
Compact construction results in low weight, less space in storage.
Precision cut, hardened steel gear for longer life.
Products manufactured with the use of latest cutting edge technology.
End-to-end solution, after sale service.
Precisely designed and innovative products.
Clamping between flanges does not influence the torque of the valve.
Premium quality valves of variegated types.