Wafer Butterfly Valves, Wafer Butterfly Valves Manufacturer, Wafer Butterfly Valves Supplier, Wafer Butterfly Valves Exporter
A wafer body is placed between pipe flanges and the flanges bolts surround the valve body. These valves are comparatively easy to install but wafer butterfly valve cannot be used as an isolation valve. These butterfly valves are designed to maintain a sear against two directional pressure used to prevent any back flow in systems. It accomplishes this with a tightly fitting seal, gasket o-ring, precision machined and a flat valve face on the up and down stream sides of the valves. Sealing ribs on end faces of these valves are provided with enough extension to ensure drop tight end face joints. Liners are locked in precision machined grooves in the valve body. Wafer Butterfly Valves have sturdy and long shaft bearings ensuring precise rotation of the disc assembly in the body. It has a robust hand lever mechanism without backlash and the possibility of over travel due to the provision of in-built, positive travel limit stops.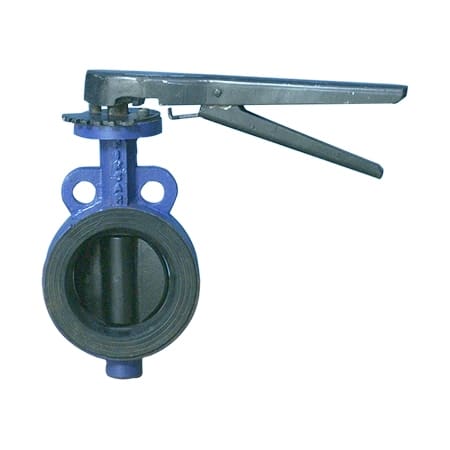 This type of butterfly valve ensures that the valves can be appropriately used for fluid, pressure and temperature. The disc in the valve is easily moveable in the pipe which makes it easy to open and close. As the valves are manufactured according to API 598 specifications to stand up to the pressure. Wafer type butterfly valves are easy to maintain and clean. These are suitable for shut-off in closed circuits for standard applications for example boiler and chiller sequencing circuits, to open or close the flow to a heat exchanger or to a complete plant section.