TEFLON / PTFE Lined Butterfly Valve is manufactured, supplied and exporter under the brand name Fiksar Valves Mfg. We provide perfect blend of deep knowledge, technology expertise and expert staff enabling us to become leader in valve industry. Teflon/ PTFE Lined Butterfly Valve Exporter are an excellent source for precision parts that our customers need for their Industries. We provide range of size and construction, the valve is a reliable option in many industries, while the variations in design allow usage in a number of pressurization scenarios including those considered high performance and heavy duty. Our organization lies in offering Teflon Lined Butterfly Valve to our customers. This Valve has facility for locking open or closed position quite easily and demonstrates best performance for years and is easy to use. Offered valves are precisely checked on quality norms to ensure that best quality products are delivered to our valuable customers. We not only supply Teflon/PTFE Lined Butterfly Valves in India but even export to many other countries. As the product we supply are of International quality. By continuously focusing on quality standard, maximum productivity and use of new technology are our strength.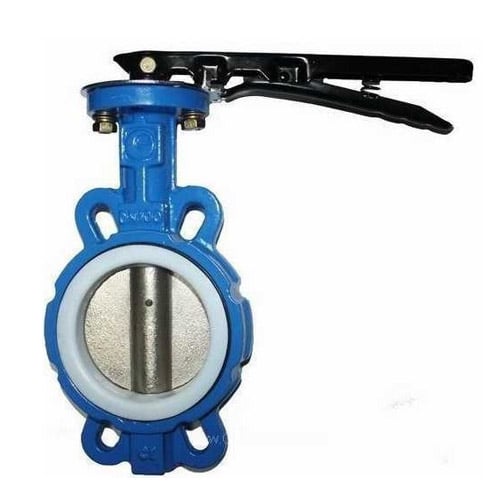 Advantages of purchasing Teflon / PTFE Lined Butterfly Valves from us:
Unique triple sealing system for shaft sealing ensuring zero leakage.
High performance design, maintenance free.
Intact performance in severe conditions of corrosion, abrasion and temperature.
Economic and high performing valves.
Customization provided as per requirement.
Valves available in various sizes and ranges.
Unique stem retention design to provide blow out proof stem & easy to assemble.
Self energizing seating design.
Maximum efficiency and long life in working cycle.
Designed under the guidance of experienced staff.