Fiksar Valves Mfg, a major manufacturer of Metal Seated Butterfly Valve in India, providing a wide range and sizes of Metal Seated Butterfly Valve to Industries in India as well as other countries. This valve is triple centric execution, that means the disc rotation features and the seat cone generator are positioned on axis different from those of the sealing area. This triple centricity allows the disc movement with no creeps between the seal ring and the seat which get in contact at shut-off only. Metal Seated Butterfly Valve is mainly used in industries that work under severe pressure and temperatures. Deliberate to make the valve much more adaptable and durable, so that can easily resist high pressures and temperatures. This valve is a type of valve which can be used for isolating or regulating flow. The closing mechanism is the disc, which sits in the center of the valve body. The valves are manufactured with precision to provide our customers best quality valves. Designed under the guidance of experts, demanded in domestic as well as international market. The raw material is selected according to the industrial standards.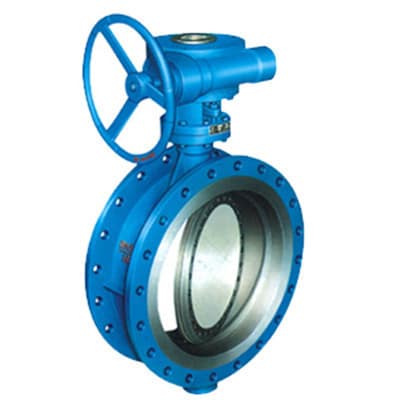 Advantages of purchasing Metal Seated Butterfly Valve from us:
Simple structure, small size and light weight.
Premium quality valves of variegated types.
Easy to assemble and disassemble the liner for maintance.
Manufactured with full compliance with international safety standards for pressure equipment.
High performance design and maintenance free
Tight closer provides process efficiency.
Design allowing perfect adherence to the valve body and perfect tightness to the flanges.
Good regulating performance.
Products manufactured with the use of latest cutting edge technology.